January 19, 2017
introspection
A Grieving Ice Storm, death, getting old, grandma, grandpa, grandparents, granny, grief, grieving, mortality, papa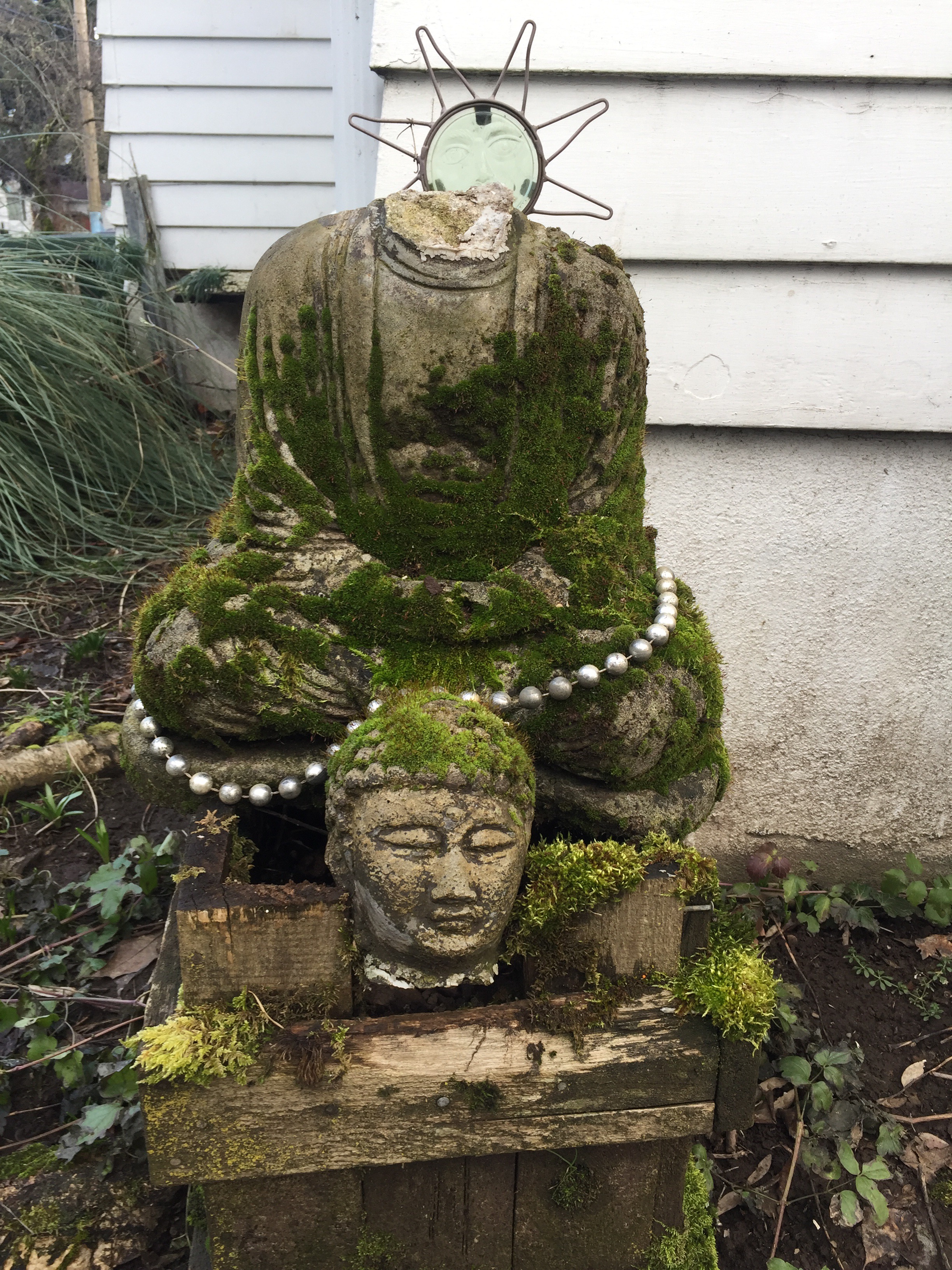 All the email said was 3:18. This is how I found out that the Death with Dignity drugs had finally worked for my grandmother. It seemed all so impersonal. I had just been at her bedside two days before basically saying good-bye and now I just happened to be refreshing my email and seeing 3:18. This impersonal set of numbers was enough to have grief wash over me.
Grief has visited me in so many different ways. Not just death, but heartbreak, loneliness, and seeing the world ignore beauty were other ways that grief had sought me out. I have clenched my jaw in anger, cried, and ignored the pain of loss. I react so many different ways. Best friends' deaths get the, "you get used to it" stoicism, but a cartoon dog will bring tears to my eyes.
I don't think anyone really ever gets used to losing someone so permanently. I don't know how anyone ever could. It's one thing to wait for someone to come back from a long trip, but the idea of never ever seeing the person again is not an easy task. Some of us act tough, but loss is loss.
I called my grandma granny. She never seemed like a granny. She was young for a grandma, my other grandma was much older, and she and her husband, papa, lived such full exciting lives. They just wanted to be called granny & papa.
When I saw the number 3:18, I thought, "my granny."
I'm adopted. I have the best adopted family an adopted guy could ask for. There are times where my different blood is very apparent. I can see my differences in my parents, my brother, my grandfather, but for some reason my granny would be my granny no matter whose kid I was. She loved me so unconditionally and so absolute that I would be blind to my origin story when I was drinking cream sodas in the kitchen out on the farm.
Papa died on Father's Day, 2013. It seemed like in a matter of one year he had turned from a strong man into a withering little body. Granny had taken care of him till the end and he kept saying how much he loved her. It was from the bottom of his heart.
At my brother's wedding they did this dance thing where they would announce years married and if you hadn't gotten there yet you would step off the stage. At last my grandparents were still there slow dancing and looking into each others crying eyes. No one that stood there watching could deny the beauty and love that danced on the floor that day. I think that that was the biggest gift to my brother and his wife, this look at long lasting love. This is what Disney means by living happily ever after.
Grandmas are supposed to die. If a grandma lives long enough, she will die. My other grandma lived to be 103. I think that is a little too long for a grandma to live, but on the other hand the world would be a better place if grandma's never died.
Rationally it makes sense that living things stop living. When other people lose their grandmas, I think to myself how that makes sense that a grandma would die. That rational thought doesn't extend to my granny. I almost wailed I cried so hard.
Grief is so unpredictable. Sometimes a pile of griefs will collect before some cat dies and all those griefs come out at once. Sometimes the cat is in a movie. Sometimes that cat is Robert Redford not returning to Meryl Streep in Out of Africa. Sometimes that grief is real because your granny just died.
Granny had three kids, my mom, a son, and another daughter. The three of them took turns and together waited for my granny to die. This was their mom. When I came over that evening that she died, they were all in good spirits. They laughed and were sharing this moment. In the other room she was lying in bed with her mouth open. She didn't look asleep, she looked dead.
My dad decided that this was a good idea to announce an earlier retirement.
They were all in good spirits until her body was finally taken away. This was another moment that reminded all of us that we have lost her. We would never see her again. We only have our photographs and memories to see her.
It seems that a lot of kids movies are made to help kids understand grief. The idea of grief almost seems like it isn't natural. Why is such a natural and organic thing cause such pain? It almost seems like the discovery of Santa Clause's fiction is to help kids understand loss. This is the loss of your childlike wonder.
Like a lot of things in this life, grief is so complicated. For such simple jumble of cells, we sure complicate the most simple of things, like the cycle of life. I feel so sad and depleted that I want to smoke a cigarette. Granny was dying of cancer, and she never liked that I smoked, and she sat there while I was in the hospital bed when I had cancer telling me that a grandma should never see a grandchild in a hospital bed, but the sadness makes me want to escape the sadness. I think, "one cigarette."
I won't smoke.
Mortality is such a tricky topic. We still live in an age where so many people believe in this life after death. She is looking down at us. She is with papa. She feels no more pain. Did she think life was short?
She was ready, I know that. She didn't voice regret or how she wished anything. She wanted to go. The pain, the loss of papa, the loss of a few bridge partners were enough to warrant an escape from this world. Her last words to her kids were, "be kind to each other."
Tomorrow a new president takes office. I don't care if you hate him or think he is really going to make America great again. Just be kind to each other. It takes a few minutes on Facebook to see how much people are not kind to each other and then in the next breath wonder how the world got this way. We don't do a good job of being kind to each other.
Granny was a bright light in my life. I was the first grandchild. I was bathed and adored by her. She bought me star wars action figures and told me they'd be mine some day. I would ask if I could have the farm when they, and I'd look up to heaven. I ate shepard pies and helped make cider and watch as she helped birth sheep.
I might be getting sentimental in my old age, but a great lady has passed. The very kindness and compassion I hold in me is from my granny and my mom.
Now the ice has melted away. I feel a huge loss. I grieve. It rains. I still have a job, I still have a girlfriend, I still have responsibilities, I still wake up and eat and drink coffee. All of it seems so dulled.
Be kind to each other.