February 1, 2018
podcast
baseball, chef andrew, podcast, tripleplay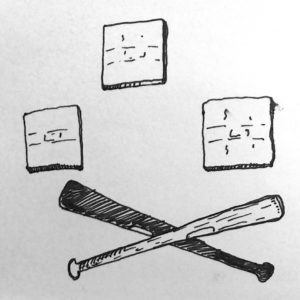 Good evening.
I have become involved with a new podcast called Triple Play. I am going to talk about baseball with my friends and sometimes teammates Chef Andrew and Sean Power.
It's only a tad over 45 minutes, we don't talk about stats or fantasy, and we are probably the three most charismatic people you have ever heard.We are hoping to do one every two weeks.
Next time Sean, Andrew and I chat, pitchers and catchers will have reported to duty.